Women's Bank Walk
Join Women's Bank Walk and you will do good both for yourself and for women in vulnerable position in Africa, Asia and the Middle East. You can go on a MyWalk by yourself, with a friend or in a small group, donate and support women's education, sustainable entrepreneurship and livelihood.


WALK AND DONATE

Show your support:
1. Make an online donation
2. Donate to Women's Bank Walk Facebook fundraising campaign (the link added shortly)
3. Donate through MobilePay number 41109 (Finnish mobile operators only), with the reference mywalk
Did you know…
With the standard donation of 30 euros you can enable a woman to take part in vocational training and support her earning a livelihood.
How to take part and donate?
Set a time, place and go for a MyWalk.
1. Go alone or invite a friend with you, mind the safety distances!
2. Set your route, duration and style.
3. Donate now or accumulate a larger sum over time. You can also create your own Facebook fundraiser.
4. Take a picture and post it on social media using hashtags #WomensBankWalk #MyWalk. Every month the best pictures will be rewarded with Women's Bank products.
MyWalk can include jogging, swimming, biking, yoga, horseriding or even a rowing trip. All forms of exercising and donating are valuable!
Join the Women's Bank Walk on September 6th
On Sunday 6th of September we will come together to celebrate the Women' Bank Walk campaign at different locations around the country. This year no mass events will be organised but we invite people across the country to go on a MyWalk (alone, with a friend or in a small group) on this day, share their pictures on social media and donate.
Below you can see all the locations where the Women's Bank Walk occasions are organized this year. Choose the most convenient location from the list, register and donate. If you cannot find a suitable location, you can organize your own walk.
Walking events 2020
In Finland
(the list is updated continuously)
Asikkala
Espoo
Espoo/Suvela
Helsinki
Hämeenlinna
Iisalmi
Imatra
Joensuu
Kauniainen
Kirkkonummi
Kivijärvi
Kotka
Kouvola
Kuopio
Lahti
Maaninka
Nokia
Nurmijärvi
Oulu
Pieksämäki
Pori
Puumala
Pyhäranta
Saarijärvi
Somero
Taipalsaari
Tampere
Turku
Valkeakoski
Ylistaro/Seinäjoki

Abroad
(the list is updated continuously)
Belgium
Dubrovnik (CRO)
Rhodes
The event participants are not insured by the organizer. Finn Church Aid / Women's Bank fundraising permission is valid in Finland and the Åland Islands only. If you organize an occasion abroad, please adhere to all local guidelines, policies and regulations regarding fundraising and any guidelines regarding the current coronavirus pandemic.
Campaign Partnership programmes
Businesses and associations can incentivize their employees to participate in MyWalks. Encourage your staff to participate on a MyWalk and make a donation on their behalf. We also welcome partnership donations which include wide visibility in the event's communication channels.
Women's Bank Walk's main partner is BDO, assurance and advisory services company.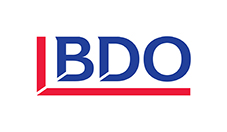 For more information, please contact:
Paula Pauniaho tel. 050 62345 ppauniaho(at)gmail.com
Emma Granlund tel. 050 361 6588 emmas.granlund(at)gmail.com
If you want to show you support for women's entrepreneurship and livelihood regularly, become a monthly donor.