Women's Bank Walk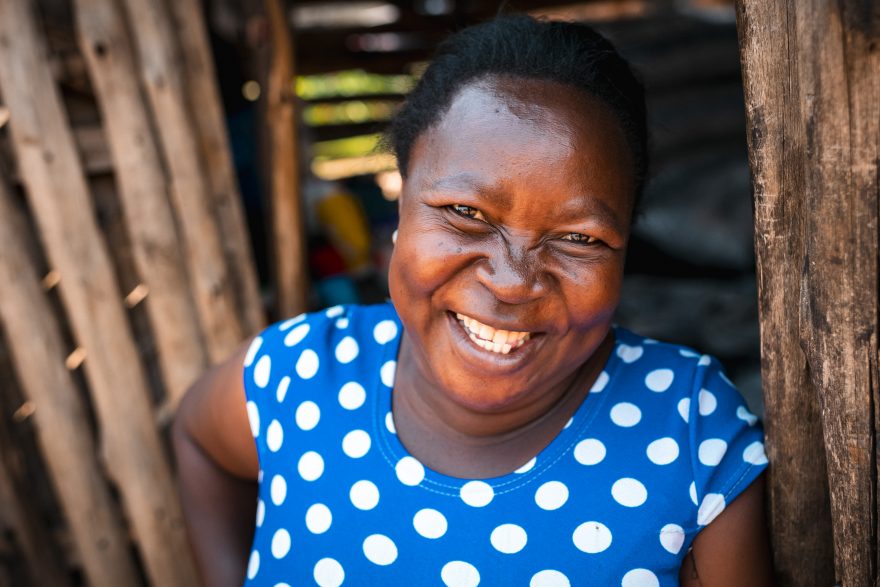 Women's Bank Walk is one of the most important annual fundraising campaigns for Women's Bank. This year's campaign starts on 1 August and ends on 30 September. The main event day is on September 4th. We warmly welcome you all to have fun and do good with us. Together we can bring equality and empower women.


WALK AND DONATE
Show your support:
Donate through MobilePay number 41109 (Finnish mobile operators only), with the reference KNA
Make a partnership donation, for more information please see below
Did you know…
With the standard donation of 30 euros you can enable a woman to take part in vocational training and support her earning a livelihood.
The campaign consists of events of all shapes and sizes and is therefore a great fit to the extraordinary times in which we live. You can walk (or run or swim or dance – anything goes!) alone, with a friend or partner or in a small group. All events should follow the COVID19 regulations carefully. By following this page, you will get more information on the event locations and maybe you'll even sign up to organise an event yourself! The information on this page will be updated regularly.
The donations raised by Women's Bank Walk events support women in fragile circumstances by providing them with education and entrepreneurship opportunities and the chance to earn a living. Providing women with job opportunities is shown to have a significant impact on the well-being of entire communities. The standard donation, 30 €, is the equivalent of one Profession, but participants can also choose to donate a different sum of their choosing.
How can I donate?
MobilePay (41109, message "KNA") → please note this is only applicable in Finland
Take part in an occasion. Find one in the upcoming list.
Below you can see all the locations where the Women's Bank Walk occasions are organized this year. Choose the most convenient location from the list, register and donate. If you cannot find a suitable location, you can organize your own walk.
Walking events 2022
In Finland
(the list is updated  28.9.2022)
Alahärmä 25.9.2022
Akaa 11.9.2022
Espoo 4.9.2022
Helsinki 4.9.2022
Hämeenlinna 28.8.2022
Iisalmi 4.9.2022
Järvenpää 2.10.2022
Joensuu 4.9.2022
Kalajoki 6.9.2022
Kotka 4.9.2022
Kuopio 4.9.2022
Lahti 4.9.2022
Laihia 9.6.2022
Laihia 18.8.2022
Lieksa 4.9.2022
Mäntsälä 4.9.2022
Nivala 22.8.2022
Nokia 4.9.2022
Outokumpu 3.9.2022
Porvoo 15.10.2022
Pyhäranta 6.9.2022
Rovaniemi 4.9.2022
Salo 11.9.2022
Sipoo 3.9.2022
Tampere 4.9.2022
Valkeakoski 4.9.2022
Vantaa 4.9.2022
Varkaus 4.9.2022
Ylivieska 11.10.2022
Abroad
(the list is updated continuously)
Ateena/Kreikka 24.9.2022
Bryssel 4.9.2022
Dubrovnik 4.9.2022
Rhodos 11.9.2022
Please note that Women's Bank Walk participants are not insured by the organisers.
The fundraising permit of Women's Bank covers only Finland (Åland Islands are included). If you are organising a Women's Bank Walk event outside Finnish borders, we ask you to follow the rules and regulations concerning fundraising and the COVID19 pandemic in that particular country.
Campaign Partnership programmes
We happily welcome companies to join Women's Bank Walk: they can encourage their staff to attend Women's Bank Walk events and donate on their behalf. Companies can also become official Women's Bank Walk Company Partners.
If you have any questions, our team leaders are happy to help.
Menni Nousiainen p. 040 533 9553, menni.nousiainen(at)gmail.com
Susan Mykrä p. 045 106 0393, susan.mykra(at)gmail.com
If you want to show you support for women's entrepreneurship and livelihood regularly, become a monthly donor.