Information to media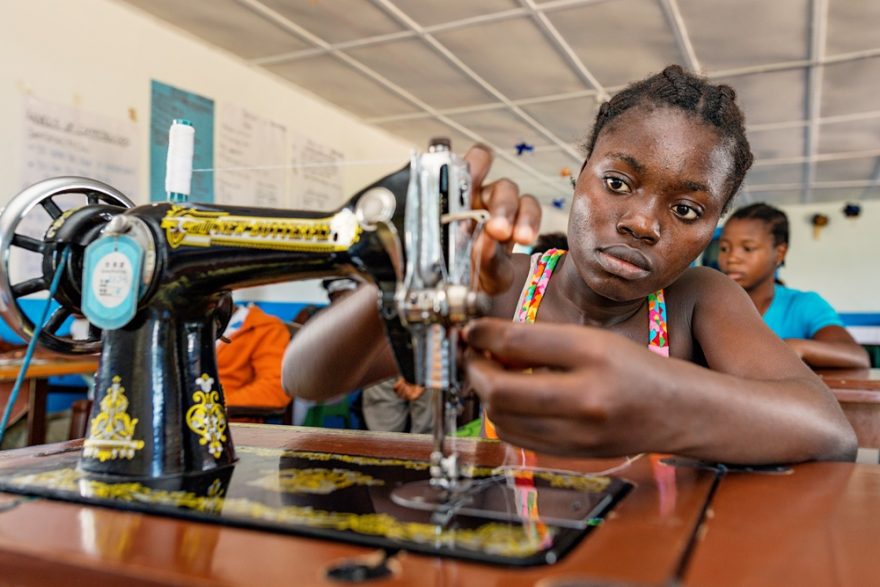 Women's Bank has raised funds for over 16.8 million euros. This money goes to fund Women's Bank's projects, which are designed to support entrepreneurship and livelihood of women in developing countries.

What is Women's Bank?
Women's Bank is a charity fund and a volunteer network supporting women's entrepreneurship and income generation in developing countries in accordance with principles of sustainable development. Women's Bank brings together business, development cooperation and public sector experts and volunteers.
Women's Bank has over 40 active local groups around Finland. Groups organize fundraising activites and events to help women in developing countries. All those working in the Women's Bank local groups are volunteers.
Where does the money come from?
Women's Bank operates solely on donations. Monthly donours and "shareholders" guarantee the sustainability of our work and volunteers organize hundreds of fundraising events all over Finland. You can read about our  activities here (Finnish).
How are donations used?
The donated funds are used to finance:
Projects improving women's income, productive skills and rights
Microloans, upgrading skills and other activities in support of women's entrepreneurial activity
Other new and innovative pilot projects focused on enterprises for women.
How many people have been helped?
The number of women directly supported by Women's Bank's projects stands at 42 000 and the total count of beneficiaries, including indirect beneficiaries such as family members, is over 200000. Read more about our projects here.
How are donations channeled into projects?
Women's Bank's projects are evaluated and carried out by Finn Church Aid, which has many decades of experience in humanitarian aid, development cooperation and a wide network of professionals available for assisting with project tasks. Women's Bank's fund is administered by Finn Church Aid.
We will give reports of our work regularly. Make yourself familiar with Women's Bank's annual reports here (available in Finnish and Swedish).  You can read our latest annual report 2018 in English here.