Become a Women's Bank business partner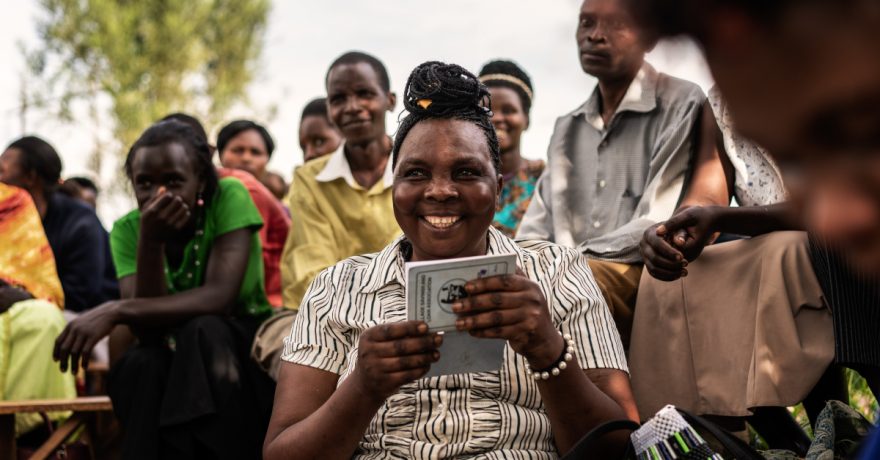 Your investment in Women's Bank will improve women's livelihoods around the world.
We collaborate with companies that
comply with the UN Principles for Sustainable Development
comply fairly and equally with the terms of employment contracts
prevent any discrimination against workers
ensure occupational health and safety
take care of environmental protection and waste disposal, sorting and recycling
Diverse and responsible entrepreneurship is an effective way to reduce poverty and increase equality for women in fragile countries. Your corporate donation will enable more women to receive training and start a business. Your company will be working for a more equal world.
Poverty affects women and children disproportionately. Investing in women's education and businesses has been shown to be the most effective way to reduce poverty throughout the community, while at the same time giving a lasting new direction to women's lives. This is the focus of our work at Women's Bank.
Responsible companies play a key role, and long-term and goal-oriented work brings the best results. Our common goal is a good and equal life for as many women entrepreneurs and their families as possible.
Women's Bank has always worked alongside Finnish companies. Through these corporate partnerships, businesses can increase awareness of their corporate responsibility strategy and grow their customer base.
We offer companies, businesses and corporations a variety of partnership options, from a one-time donation to a long-term mutually beneficial partnership.
Interested? We are happy to tell you more about our work with women's entrepreneurship in fragile countries.
Get in touch:
Tarja Virmala
tarjavirmala(at)gmail.com
Hanna Loikkanen 
loikkanenhanna(at)gmail.com