FAQ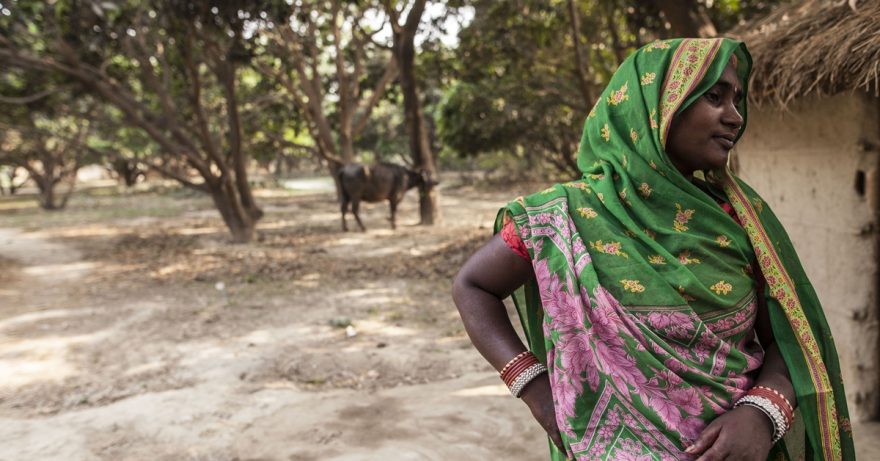 Frequently Asked Questions
Women's Bank supports women's livelihoods
The idea behind Women's Bank is crystal clear. We do not do general development cooperation, but instead we aim to provide opportunities and improve conditions for entrepreneurship and livelihood for women in fragile positions. We strive for sustainability in all our work. By specializing in this area of work we are able to create more significant results.
Women's Bank is a Finnish invention
A group of Finnish women were invited by Finn Church Aid to Liberia in January 2007 to get know the lives of the local women. This group decided that they wanted to do something concrete and sustainable for women in fragile positions. Women's Bank started its operations on April 24, 2007.
Women's Bank is politically and religiously non-aligned
Women's Bank is a part of Finn Church Aid, the largest organization for international aid in Finland. Finn Church Aid manages the Women's Bank funds, carries out fundraising, and supports the volunteer network. In addition, all Women's Bank projects are executed by Finn Church Aid and their local partners. The selection of project regions and methods of support is done jointly by Finn Church Aid and Women's Bank.
According to the Finn Church Aid principles, the development cooperation work in Women's Bank projects includes all people regardless of their religion, ethnic background, sexual orientation, and political stance. Our goal is to help people, not to persuade them to change their religion, political views or beliefs. This is an absolute principle in all Finn Church Aid work.
How do I know that my money actually goes to the right place?
Women's Bank funds and projects are supervised carefully and reliably by Finn Church Aid. Internationally certified accountants/CPAs in each country audit the project accounts. FCA receives these audit reports, which in turn are audited and certified by our own accountants. Our projects and local partners are carefully selected. In the initial phase of projects we make sure that donations are used towards the project and create the desired change.
Women's Bank financial reports are published every month, and they are available for reading here.
What is Women's Bank expenditure rate?
Women's Bank has a low expenditure rate. In 2022 it was 18,6%. The expenditure consists of operational costs, such as communications, fundraising, facilitating the volunteer network and expenses in administration (ICT, rents, insurances).
It is important to note that operational and administrative expenses are a necessary part of executing and evaluating high-quality development cooperation as well as communicating about its results. Professional development cooperation by Finn Church Aid is done in collaboration with countless local partners. Expertise is not free, but by investing in it we make sure that the funds we raise are spent in the most effective way, which will ensure a long lasting change. For us the positive impact our work has on the world is the first and foremost concern. Even though our expense rate is low, in itself is not an objective. Sustainable and long lasting, high-quality work that creates a positive change in women's and their families lives is the most important factor when evaluating our results and our foremost goal.
How are the results monitored?
All Women's Bank projects are closely monitored and we strive for active communication about their results. There are regular reports on the project outcomes and they are free to read in the Women's Bank material bank. Annual reports from 2020 can be found here>>. The results are under ongoing evaluation as a part of Finn Church Aid project work as well as in Women's Bank Development Group.
Why do you support entrepreneurship and village banks?
We want to make sure that the donations create sustainable development. When the village bank receives the loan payments with interest, the capital of the bank grows and more people can access these loans. Entrepreneurship is an important way to create jobs and wellbeing in the developing countries.
How do you choose your projects?
The local representatives put forward a project proposal to Finn Church Aid.  All proposals are evaluated and the ones that fulfill the necessary criteria can be funded.
How long do you fund a project?
The goal is to carry out long term development co-operation. Usually the funding decision is made for three years at a time and the funding continues as necessary.
How can I find out more about Women's Bank?
Please, contact Finn Church Aid, tel: 020 787 1200 or email us: naistenpankki@kirkonulkomaanapu.fi
How does it benefit me or my company to support the Women's Bank?
You can be sure that your money goes into a productive cause, and is spent responsibly and efficiently in order to build a more equitable world and support women's position. Even the smallest donation gives an opportunity of a new life for these women and their families.
Are men welcome to participate in Women's Bank?
Women's Bank is meant for everyone. The focus is on women, because that is the best way to ensure the donations reach their intended target. Men are very welcome to participate in the Women's Bank's activities.
Do you have any other questions? Would you like to give feedback or perhaps suggest a way to improve our operations?
Please, give your feedback or development proposal. We will get back to you as soon as possible. Contact: naistenpankki (at) kirkonulkomaanapu.fi
A number of international forums have noted that one of the most important means of abolishing poverty is to improve women's possibilities of earning their living.  Women are frequently the poorest of the poor. Improving their position is in direct correlation to the prosperity of the whole family and even to that of the entire local community,

This fact was recognised by the founder members of Naisten Pankki (Women´s Bank) on their visit to Liberia in 2007.  There they met a large number of hardworking women with a host of ideas, all of which could have improved the financial situation of their family. However, financial limitations made it impossible for them to put these ideas into practice.
Naisten Pankki – Women´s Bank was born from a desire to help these women and women in other developing countries in their efforts to achieve a better standard of living. Focusing on women as a specific development group does not mean that the bank's projects will not benefit men. On the contrary, in many of the projects men have their own role to play.  In Cambodia, for instance, the village banks also have male members.