2019 – Women's Bank's most successful year yet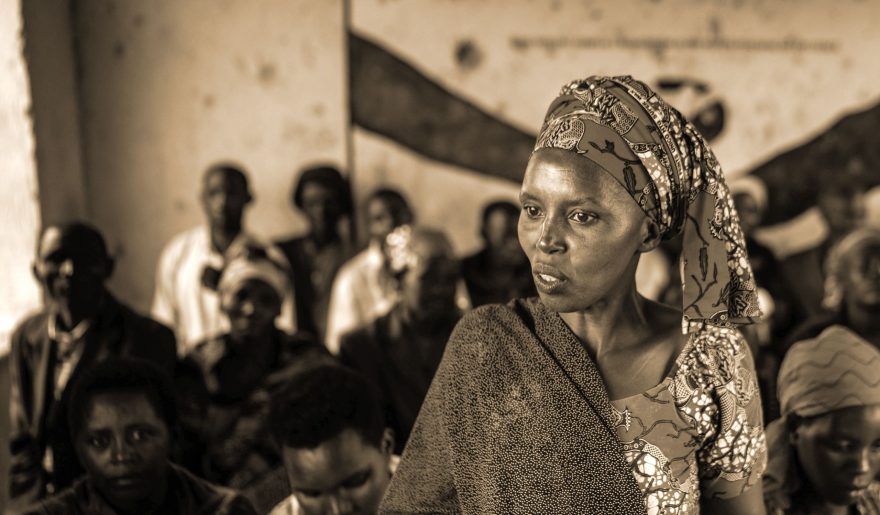 2019 was the most profitable year in Women's Bank history. Over the year, 2,032,860 euros were raised in donations. A total of 17 million euros has been raised since the organisation was established in 2007.
Monthly donations form the backbone of Women's Bank's longterm programme work. Monthly donations grew from the previous year, as did legacy and parish donations. Several fundraising campaigns were organised: 'Education belongs to everyone'-campaign to mark the International Women's Day, #onceamonth campaign, as well as the national Women's Bank Walk and Women's Bank Golf events. Donors, corporate partners and other stakeholders were invited to a private event that was held with the theme of Women and Climate Change. In autumn 2019, Women's Bank received its largest private donation yet, 300,000 euros to support women's livelihoods in Uganda over three years.
By the end of 2019, Women's Bank had 3,416 monthly donors and 1,653 stakeholders. The number of national corporate partners stood at 28. Women's Bank collaborated with companies on products and events, and received one-off and project donations from corporations.
Also, the Women's Bank logo, visual identity and website were updated.
Programme work
In 2019, Women's Bank had 13 projects in total in six countries. The planning of Uganda's social chicken farm enterprise continued, and building began in spring 2020. The possibility of expanding fundraising to Nepal was investigated.
The Development Group that consists of Women's Bank's volunteers and FCA staff updated the project strategy with emphasis on the principles of sustainable development. A project evaluations on eight projects from 2008–2018 was commissioned.
A strong network
Over 3,000 volunteers and 40 local groups from all over Finland participated in Women's Bank's activities. The newest local group was established in Utsjoki. There were also volunteer operations overseas, in Spain, Greece, Croatia and Germany.
Volunteers ran hundreds of fundraising events, including activities such as reading, dancing, singing, dining and doing yoga, to support Women's Bank. Local companies and communities joined in and collaborated in the events.
In addition to local activities, 'Pyörittäjäklubi' meetings were held online, and a new guide was published to support new local group leaders. The newsletter for the volunteers, titled 'Jelppariposti', was renewed. The network's own Winter Day Conference was held in Tampere, whereas the Autumn Day Conference was organised in Helsinki.
Finance and administration
Women's Bank fundraising operates under Finn Church Aid and all the fundraising is performed with the FCA's money collection permit.
The two appointed Women's Bank's Account Managers are responsible for private fundraising, national campaigns and supporting volunteers' activities. Volunteers raise funds by running collection box fundraisers, selling support products and acquiring new corporate partners. The volunteers play a significant role in communication and marketing. In 2019, the expenditure rate was 16.6 percent.
The Chair of the Steering Group changed in May, when Reetta Meriläinen handed her position over to Anni Vepsäläinen. Led by the Steering Group, the work to create a new strategy for Women's Bank started in June 2019, and the new strategy was approved in February 2020.
The Women's Bank Management Group consists of the Women's Bank Office staff and the leaders of four national groups. In addition to the existing communication and corporate collaboration groups and the Jelppari group that supports volunteers' local activities, a new national virtual team for young adults, Next Generation, was established in 2019.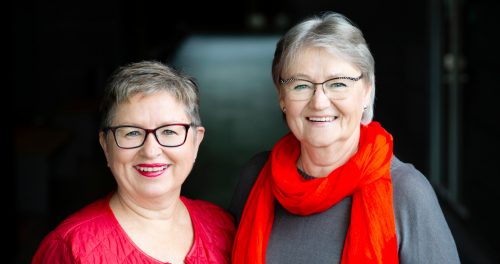 Liisa Kapanen and Paula Pauniaho
Chairs of the Management Group