The work of Women's Bank expands into Jordan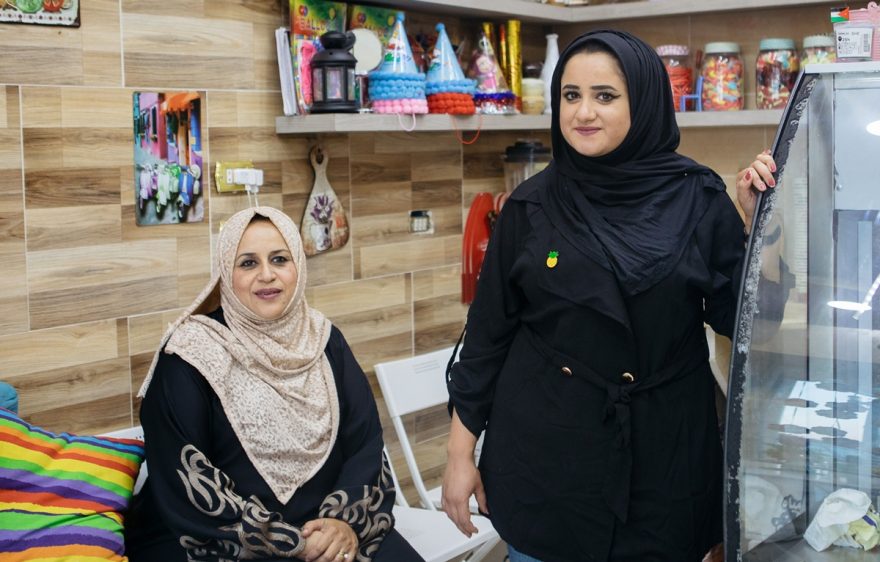 Women's Bank starts a new project in Jordan in 2019. The project's aim is to support both Syrian refugees living in the country and Jordanian women take their first steps as entrepreneurs.
Women's Bank's steering group has decided to start a project named Social and Economic Empowerment of Women in Jordan. The project involves giving entrepreneurship training to 180 women. Additionally, start-up grants are given to female entrepreneurs and training to loan and savings groups as part of the project. Increasing networking opportunities also plays a key part in supporting women in their entrepreneurship.
Jordan has struggled with the consequences of neighbouring Syria's civil war for years. The country is responsible for nearly 700,000 registered Syrian refugees and at the same time Jordan's own economy has long been going downhill. The unemployment percentage, especially within the youngest age groups, is high. The public sector – traditionally the biggest employer – can no longer increase their workforce, and it is difficult for young adults to find their place in the society under these circumstances. It is particularly hard for young women, as women's participation in the working life in Jordan is at a low level because of culture related practices, amongst other reasons. In these circumstances it is important to speed up the actions that the country's private sector is taking to create more jobs and especially to enable young women's economic activity.
— I am glad that this opportunity to support Syrian female refugees is now a reality. Not only are they poor but also going through a difficult and vulnerable time in their lives, says Reetta Meriläinen, chairperson of Women's Bank's steering group.
All Women's Bank's ongoing projects still continue in 2019. In addition to the new project, Women's Bank continues its work in Cambodia, Nepal, Myanmar, the Central African Republic and Uganda – with altogether 11 projects. All in all almost 27,000 people benefit from Women's Bank's projects this year.
Women's Bank, founded in 2007, collects funds to support women in developing countries in entrepreneurship and to independently gain a living. In these 11 years, Women's Bank has fundraised nearly 14 million euros. 59,000 women and their family members in the world's poorest countries have so far benefited from the work that Women's Bank does. Women's Bank's projects are carried out by the Finnish NGO Finn Church Aid together with local associates.
For more information:
Reetta Meriläinen
Chairperson of Women's Bank's steering group
reetta.merilainen(at)naistenpankki.fi
tel. 0400 464 220