'We are going to be businesswomen!'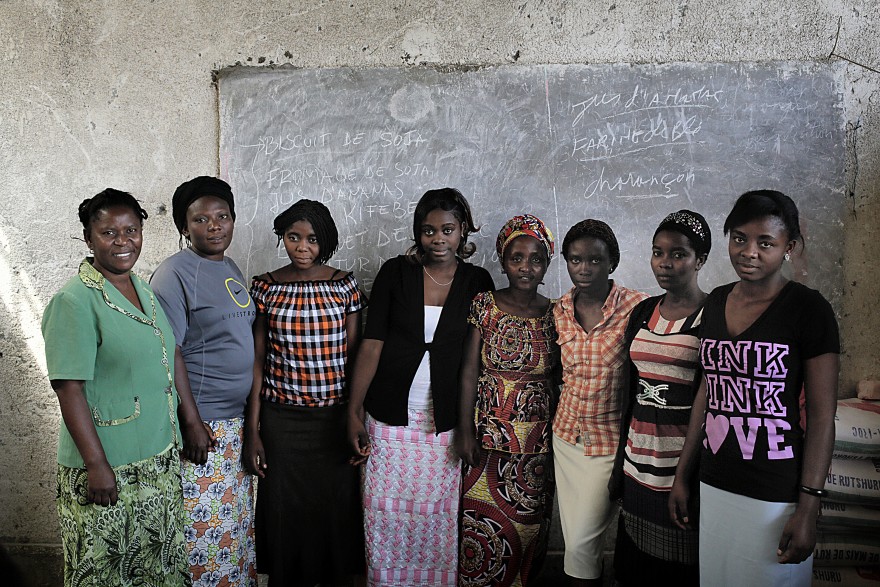 A training programme aimed at setting up successful businesses has started in Goma, in Eastern Democratic Republic of the Congo, funded by Women's Bank. Women and girls taking part in the project have the opportunity to influence traditional livelihoods as well as the development of the region.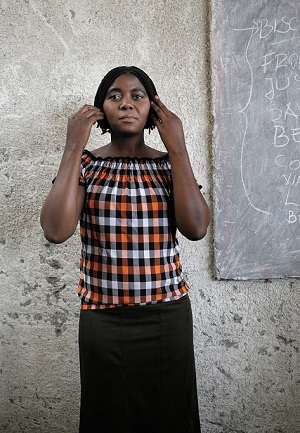 Esther Shukuda Kuhima, 17:
'Before I couldn't study. I had to leave school as my family, with 13 children, is very poor. I was just at home, so it was very important that I go back to my studies. Now I know I want to be an entrepreneur. It could pay off to go into the juice business, but I need to figure out what is the field suitable for me. I would use my income to help my family. It's a shame that women don't have the same opportunities as men in business. In our country men are valued more.'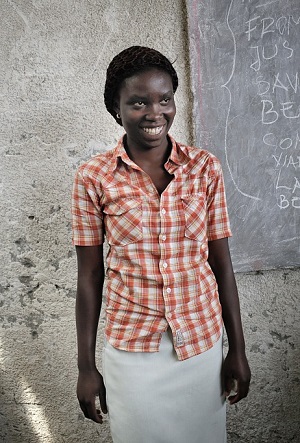 Brigitte Nzigire Lwaisa, 17:
'I have ten brothers and two sisters. We were placed with other families, because my parents died. I am the oldest, and my biggest dream is the help my sisters.
I can only realize my dream by earning money. Luckily I got into vocational training. I would like to start a business and sell groceries.
The starting capital determines how my business will fare. I am hoping to put up enough capital bit by bit. If I succeed, I know what to do with the money: I will pay for the education of my little brothers.'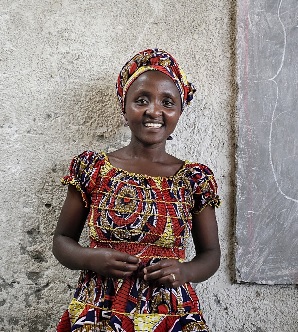 Zilpa Riziki, 20:
'I haven't finished secondary school, it's a shame. I was thinking how great it would be if I didn't have to depend on anyone. I would like to have my own business and be independent. I am keen to go into the beverage industry. I would only sell Fanta and Coke. The main product would be my own pineapple juice, which I would market efficiently. The selling point would be that the juice is locally produced. Women have an advantage in business, because a lot of customers prefer to buy from women. I intend to profit from that. I think as an entrepreneur I can do everything that men do.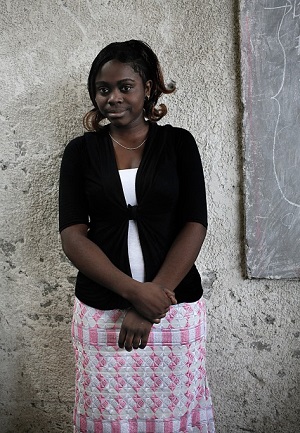 Mireille Niumba Bushole, 20:
'My family is poor, there are seven children and my parents. Still I have always dreamed about becoming a sussessful entrepreneur. My business idea is to make juice from mango and pine-apple. I also want to learn how to make cheese from milk. That would be a profitable business. Women can become entrepreneurs just like men. Equality means that I could be a mechanic and men could be office-workers, and that there wouldn't be anything strange about it.'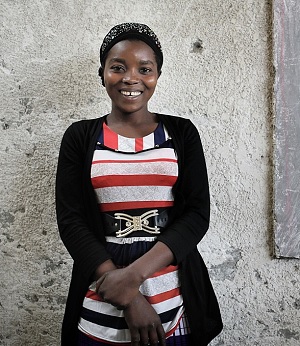 Evelyne Buhoro Mihimba, 24:
'It feels awful not to be useful for my family. At night I lie awake and think how I could achieve something great an help my parents and ten sisters. This bad feeling probably comes from not having done much since secondary school except going to church. But now that I got into training I know what I want to be: an entrepreneur. I wouldn't settle for something small. I want to set up a profitable business. I could produce grain for breweries. Because I am a woman I have to make a lot of effort to reach my goals. Women have to be much more skillful to get a job than men.'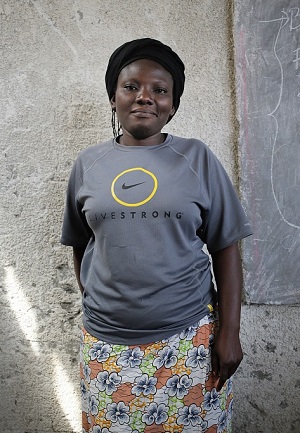 Madeleine Nyembo, 25:
'I would like to run my own grocery shop. I would only sell local products – this would be the specialty and the selling point of my business. This way I could support my sisters. There are seven children and my Dad in the family, because my mother passed away.
Men and women can do the same job equally well, but in reality women are restricted. Men can work late but women have to be home latest at five, for security reasons. Equality should be like women and men could work in the same way.'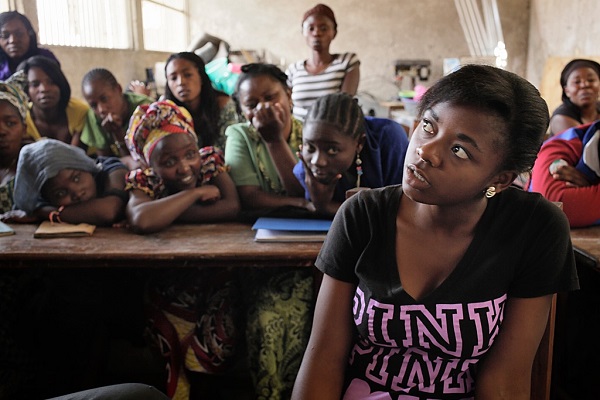 Edith Mapenzi Kizito, 21:
' I have been dreaming of becoming an important person in my community. I would have a status and a purpose that was only meant for me. In my family there are 11 children and my mother. Father is dead. I had to stop going to secondary, but maybe this new training will help me do well in life. Probably I will produce and sell beverages. I am really interested in business and have already learnt a lot. Marketing is important and the product has to be good. Through business you can become equal. Equality means that women can earn more than men.'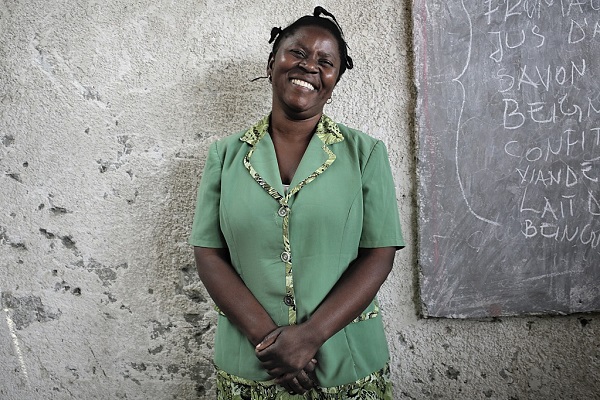 Fatu Eyenga, 35:
"I have always felt vulnerable. I want to get rid of this feeling, and be strong and balanced. I did one year from secondary school, but after that I got a job from the church. With the help of this training I want to change my life. I have always wanted to be a seller. I intend to get a machine to grind corn flower. That could be profitable, if I got a good mill and a generator. To be a good entrepreneur you need intelligence. This is why the chanses to succeed are basically the same for men and women. However, it's not like that in DRC. 30% of jobs at agencies should go to women according to regulations, but in reality this number is much smaller."
Text: Katja Hedberg
Photos: Jukka Gröndahl
Related posts