DR Congo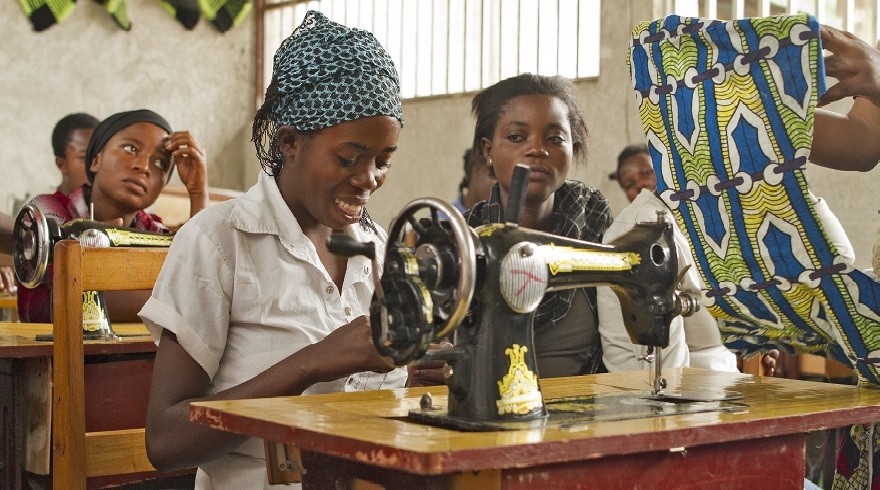 Women's Bank supports two vocational training centers in DR Congo, where young women and girls get their start in small entrepreneurship and earning their own livelihood.
Vocational training
In the Democratic Republic of the Congo Women's Bank has financed a project which helps youth who have grown in the middle of war and conflict, to start a journey towards an independent and responsible life. The target of the project is to teach a profession to youth, so they can support themselves and their families. About half of the group consist of teenage mothers, who can give a better start in life to their children, thanks to their vocational training.
The vocational training includes literacy and entrepreneurship training and psychosocial support for traumatized youth. The graduates receive a diploma and a starting packet to establish their own business.
In addition, the project supports young families and foster families' mothers to improve their livelihoods through better production, entrepreneur skills and saving groups. A trial for small loans has been started in the project. Women, who cannot get a loan elsewhere, are given a small start-up money for setting up small businesses.
In June 2013, there were 100 graduates from sewing, soap making and cooking classes, as there were in 2012. 50 percent of the graduates from 2012 are practicing the profession learned in the center.
Related posts