Myanmar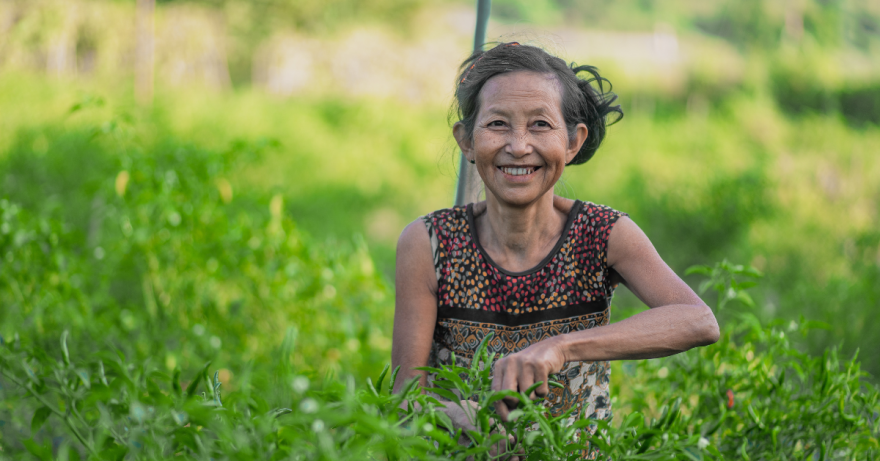 Women's Bank's Myanmar projects support women's livelihood by saving and loan groups and training for entrepreneurship.
Myanmar is one of the world's poorest countries. Approximately a quarter of its population lives below the poverty threshold, and 65 percent live from agriculture. The country is corrupt, and the circumstances in the society are unstable. There are over hundred ethnic groups living in Myanmar that are being persecuted. The countryside is very poor and its society is highly unstable. The long conflict has destroyed the tradition of entrepreneurship and weakened the position of women.
Women's Bank started work in the country 2014. The work is focused on strengthening women's livelihoods through saving and loan groups. We work in 100 villages in the states of Rakhine and Kayin, supporting women's equality committees, teamed-up companies and saving and loan groups. Our activities include training women in basic entrepreneurial skills and providing leadership training.
Results 2021
Myanmar: 1,611 women benefitted from our work
 
In 2021, in addition to the pandemic, the military coup further complicated the situation.
Still, our activities continued in Rakhine and Kayin states. Due to the circumstances, we trained local volunteers remotely to hold entrepreneurial, marketing and vocational skills training sessions for women.
Women's saving and loan groups and joint ventures we supported were again instrumental in ensuring women's livelihoods. Women also took a more active role in local decision-making bodies, reflecting their improved status in society.
Results: 
1,173 members in 83 saving and loan groups.
588 women participated in entrepreneurship and vocational training.
116 new businesses were created.
Related posts