Tailoring course opened my eyes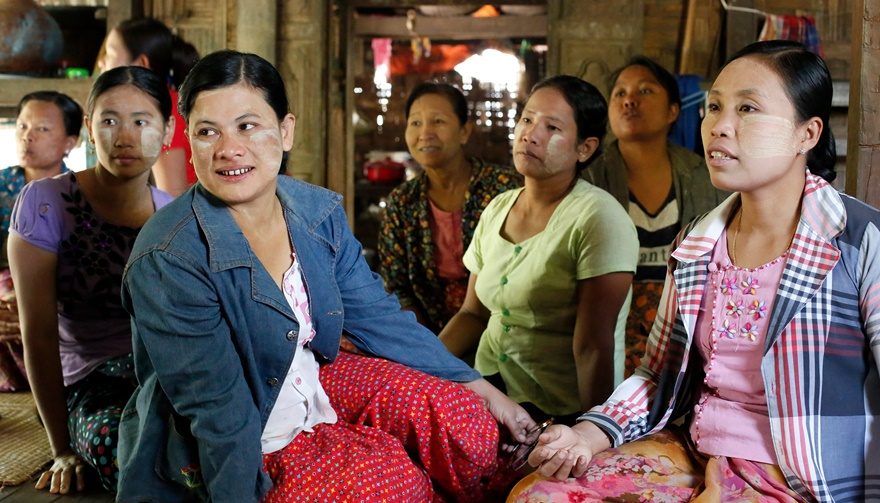 Nway Nway Latt, 21, attended a course supported by Women's Bank. She learned to sow better than before and used her savings to start her own company.
Nway Nway Latt lives in the village of Hta-neen in the municipality of Pyapon in South West Myanmar. The 21-year-old woman left school for health reasons just before her sixth grade final exam. Although the family had no financial issues, she wanted to take part in earning their living.
She started selling betel nuts, petrol and phone cards to boaters who sailed past her family's house in their motor boats in the village of Hta-nee. Nway Nwat Latt knew, however, that she did not want to do this work for the rest of her life.
In August 2016 Nway Nway Latt joined Khit Pyo May ("The Modern Maiden"), a saving group intended for women and set up by Women's Bank. She was the youngest of the group's 15 members.
Nway Nway Latt was offered a place on a tailoring course in the city of Pyapon, a 45 minute boat trip and another 45 minute motorcycle ride away. Attending the course arranged in Pyapon meant that she had to spend nearly three months away from home. Yet Nway Nway Latt did not hesitate and quickly took the opportunity to turn a new page in her life.
Nway Nway Latt says: – I did know how to make and fix clothes, but not this well. The working methods taught on the course were very systematic and modern. The course opened my eyes. I learned to make traditional and western clothes for men and women, school uniforms, work uniforms and children's clothes.
After the course had ended Nway Nway Latt borrowed 84 000 kyats (63 euros) from the saving group to set up her own clothing company. Her parents were happy and built a small shop for the new company in front of their house.
– I am very busy now. I make four to six dresses and get between 5 500 and 6 000 kyats per dress. Additionally I get 2 000 kyats for sequins, lace or colourful decorative crystals. I am so happy that the professional training arranged by Women's Bank has guaranteed me a livelihood for the rest of my life. I have already started to invest my earnings in gold, Nway Nway says proudly and focuses on cutting cloth in her small but comfortable office.
Original text: Khin Moe Moe Aung, edited by Kaisa Viljanen
Article picture: Maria Miklas
Picture in the text: Myo Thame
Related posts