Everyone can change the world – Anna Litewka-Anttolainen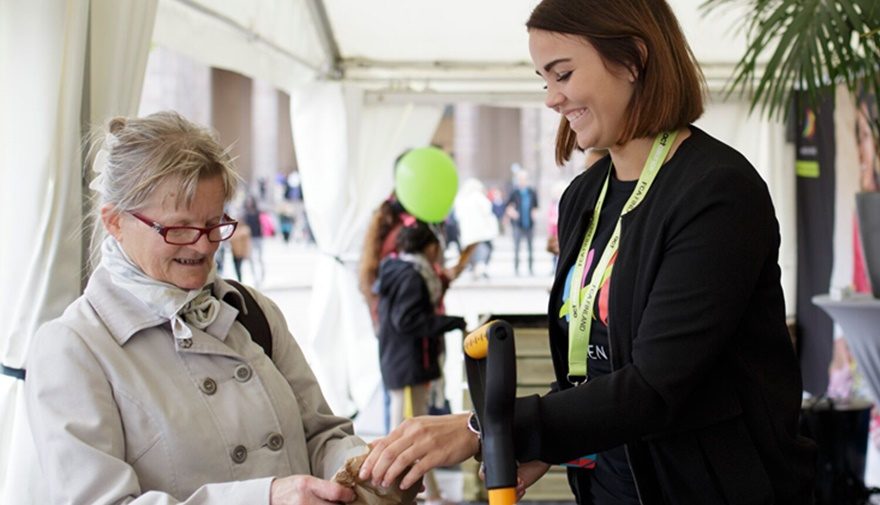 Women's Bank has 3,000 volunteers all around Finland. In the Everyone can change the world -article series three of them explain what motivates them in volunteer work.
Anna Litewka-Anttolainen, age 40, Oulu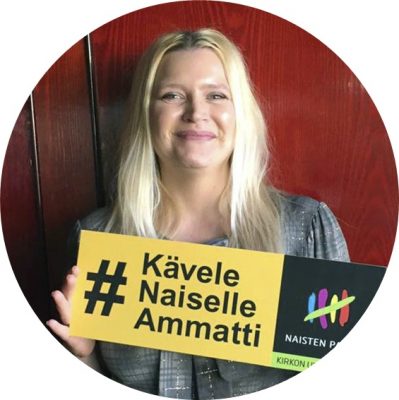 "I'm originally from Poland. I moved to Finland in pursuit of love. I've lived in Oulu for four and a half years. I'm currently studying production of cultural activities at the Oulu University of Applied Sciences. I have a Master's Degree from Poland.
I got involved with Women's Bank in early 2017. I saw a notice online saying Women's Bank was looking for an organiser for the local Women's Bank Walk in Oulu. I immediately thought it would be a great way to challenge myself! As the event organiser I came up with new ideas and organised specific details with my group. I negotiated partners and raised funds from sponsors. Occasionally I spoke at events. I sold coffee and pastries, met loads of people and I smiled a lot.
As a Women's Bank volunteer I can promote equality. I believe that everyone can for their part bring about positive change in the world, even through small deeds. The best thing about this activity is that it's based on equality and the principles of sustainable development. Through involvement you can also learn new things yourself.
Everyone is warmly welcomed to join. In Women's Bank, charity work and self-empowerment go hand-in-hand."
Volunteer with us: Find a group near you!
Continue reading the Everyone can change the world -series here.
Text: Satu Salmeli-Tikkala
Related posts