Jordan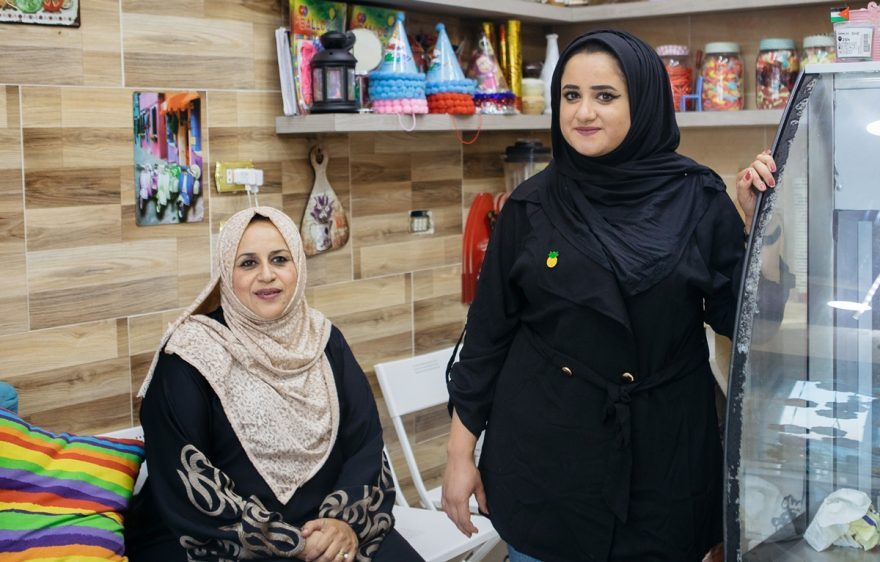 Social and Economic Empowerment for Women 2019 – 2021
Women's Bank project in Jordan aims to promote the right to work and adequate standard of living of its target group through strengthening of the local private sector and women's agency in it.
Being aware of the marginalized context of females in Jordan especially in the labour force, this project focuses on enterprise skill development with two finance modules:
providing micro grants for businesses and
developing saving groups, where women will be supporting each other to generate start-up capital.
The entrepreneurship skill development will be linked with women empowerment through networking with Community Based Organisations, which together with community will help to identify barriers for females to participate in the labour market and together develop solutions for the identified issues. This leads to awareness among women about their civil rights and also generates new income opportunities.
Through involving local actors, ownership is emphasised and strengthened in all stages of the project.
The third year of the project will be focusing on networking among the beneficiaries who established new business, building awareness in the communities and networking with CBOs and the private sector for further funding opportunities.
Impact: Improved socio-economic status and resilience of female Syrian refugees and female Jordanians in vulnerable life-situations.
Outcome: Improved self-employment of young female Syrian refugees and female host communities' members in vulnerable life-situations through the support of livelihoods and income generation opportunities.
Output1: Targeted women have technical and business skills enabling them to start their own business.
Output2: Targeted women have knowledge of and access to financial resources for business development.
Output3: Gender related barriers for women to access labor market and entrepreneurship are addressed through community activities.
Beneficiaries:
180 women (70% vulnerable Jordanian and 30% Syrian refugees) receiving the training on PVA and a course on financial literacy and management with focus on social impact
90 women (70% vulnerable Jordanian and 30% Syrian refugees) receiving the entrepreneurship trainings (with special focus on women headed households and women with disabilities).
72 women will benefit from small grant to start their business
12 women will benefit from the saving module trainings and savings from the saving groups
8 members from the selected partner will benefit from the capacity building in the field of business coaching and finance/admin field
90 women benefiting from empowerment sessions and discussion groups