Liberia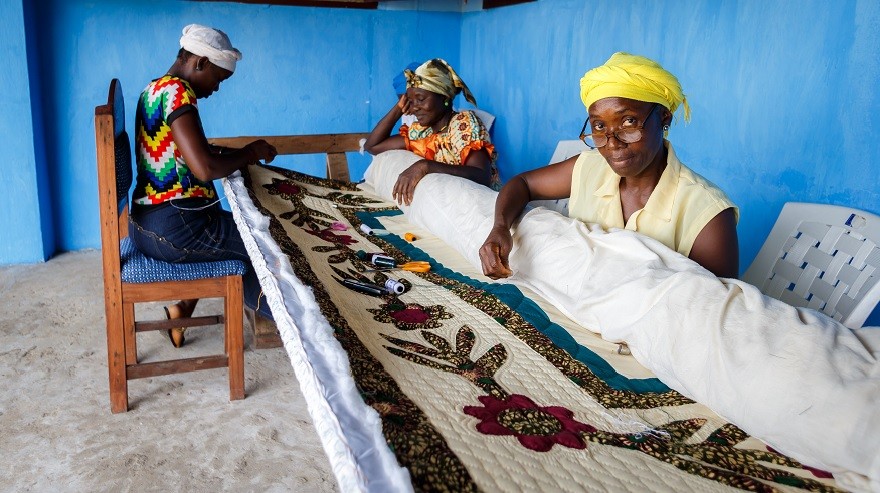 Women's earning and empowering project in Liberia.
A Mother's Club network operates in Liberia
Women's associations belonging to the network organise community-based business activities, the income from which is used to educate girls and women. During the pilot stage of the project the development needs of all the existing associations were monitored and on the basis of this a follow-up project plan was drawn up.
Five of the most active associations with the greatest development potential were selected to take part in the follow-up project which began at the turn of the year 2009-2010. The number of associations participating in the project may later be increased. In the follow-up project the associations' activity and more specifically their earnings projects are being developed with the aim of starting up, within the framework of each organisation, village-bank style small credit activities in support of the development of local women's entrepreneurial activity.
The support of the original concept, women's and girls' education, is continuing and a separately determined amount of funds is directed towards this. Each individual organisation decides on its own form of support according to local needs; funds may be directed towards the purchase of school materials, school fees for needy girls and the development of school meals. The associations also arrange local campaigns in support of women's equality in general and of educational equality for women in particular while raising issues of importance for women and families within the community. They provide assistance and peer support for girls and their families experiencing educational problems and organise information campaigns to prevent under-age marriages, teenage pregnancies and violence directed at women.
The project also provides literacy education for women and community training on civic and women's rights issues, In 2009 the President of the Republic Tarja Halonen visited the Bensonville association  and donated a tin roof for the club building renovation project which will be completed with the support of Women's Bank by the end of 2009.
The project is implemented by the Forum for African Women Educationalists (FAWE) Liberia, which went into operation in 1998. It is part of the FAWE network which operates in 35 African countries south of the Sahara. The umbrella organization has its headquarters in Nairobi, Kenya where the organisation was founded in 1992.