Walk brought close to 2000 professions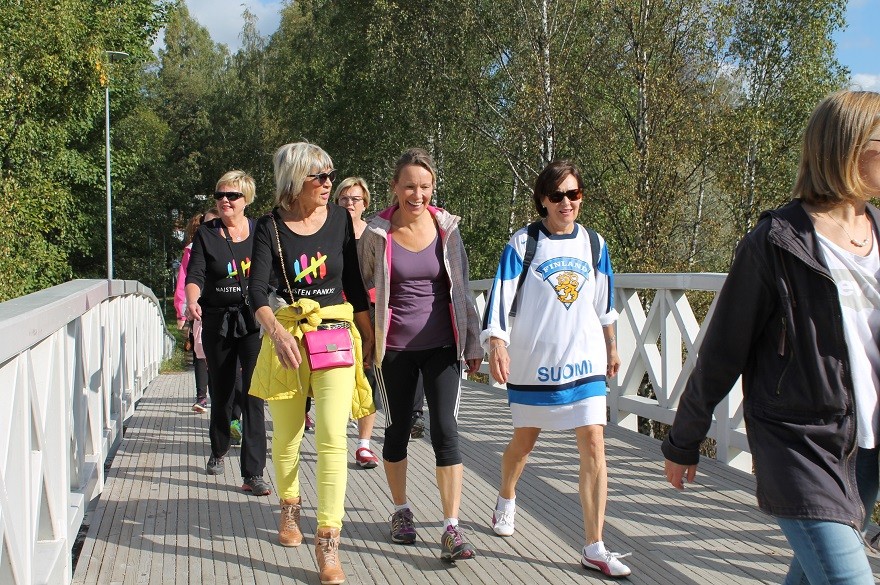 Women's Bank yearly 'Walk a Profession for a Woman' event this year put up funds for 1991 professions for women in developing countries.
A donation of 30 euros can provide for the full training period of one woman, i.e. a profession. In 2014 27 local groups in Finland took part. All of the incoming donations will be used to support women's training, livelihood and entrpreneurship.
Funds raised at the event are over EUR 60 000, an increase of 13 % from last year.
'60 000 euros is a lot of money. This is a great result, almost as high as the preset objective of 2100 professions' – rejoices Reetta Meriläinen, spokeswoman of Women' Bank management group.
'Apart from the donations, this event brought new friends and networks. We'll have the Walk next year too, we can then try to meet new goals' – reflects Meriläinen.
Our corporate partners this year were DNA, EY and Fazer. In addition many groups partnered with local companies to organize 'Walk a Profession for a Woman'.
In 2015 'Walk a Profession for a Woman' will be held 13.09.2015.
Related posts